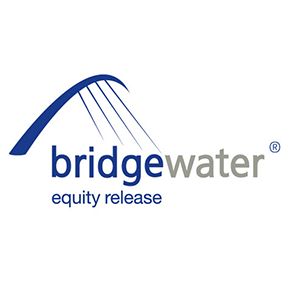 Bridgewater
PRICE: Free Consultation & Advice
Bridgewater are one third of the available home reversion providers. Their Home Reversion plan is called 'Flexible Release Plan'.
Request Further Details
Bridgewater Flexible Release Plan
Bridgewater was established in 1998 offering a variety of equity release products including the home reversion plan. They are one of only a few companies that still offer home reversion plans. They are also a member of the Equity Release Council and maintain the ERC Code of Conduct. Bridgewater is also a subsidiary of Grainger PLC, which is the largest specialist of residential property in the UK. Bridgewater offers their plans in England, Wales, and Scotland only. For Scottish residents certain conditions may change or apply that does not affect English and Welsh residents.
Offerings
Bridgewater provides different equity release options. Their representatives will create plans that best fit homeowners whether it is in the form of a lifetime mortgage, traditional mortgage or their home reversion plan.
The home reversion plan requires home owners to be 65 years of age. It is considered a flexible release plan with a starting lump sum of £50,000. The equity in the home can be approximately £150,000 for a starting flexible release plan. Bridgewater is willing to offer up to 60.04% of the home in a home reversion plan based on the home value and age of the individual.
Criteria
The minimum age must be met by the youngest homeowner. As a person ages there is potential to release a higher percentage of home value than someone at the age of 65. The value of the home determines the lending amount in a lump sum. As it is a flexible release plan, there is an option of adding more funds at a later date based on the age of the youngest homeowner.
Bridgewater does adhere to the no negative equity clause ensuring that when the home is sold it will be the only asset for the provider to recoup their return on investment. No other assets can be seized.